Request Form
We will come back to you shortly.
Our Standards
We Guarantee
​Best Prices
Very well Maintained Yachts
24/7 Technical Support Line
We Provide
Introduction to Yachting A1
Privately Owned Yachts
Qualified and Friendly Staff
Welcome and Starting Pack on Board
24/7 Service in ports and marinas
Provisions on board free of charge
Outboard & Dinghy are included
Bed Linen & Towels are included
Our Rating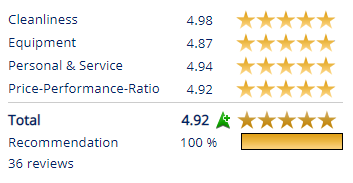 Euminia is an innovative rating system for charter yachts which is objective and provides authentic, reliable information. Euminia gathers the opinions of all charter customers in a location, as they come off the jetty. This provides a degree of transparency and security not seen before.This helps charter customers better estimate the standards at a location and to choose the criteria they think really matter.