Lefkas base (PVK)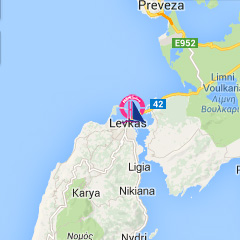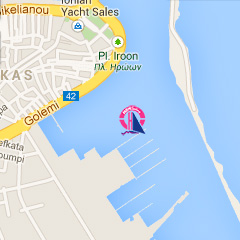 Base Manager :
Address : Lefkas Marina
Meeting Point :
Phone No : +30 2106644769
Fax No : +30 2106645971
Mobile No :
Email* :

[email protected]
Lefkada marina is a private one holding 620 yachts and is located in Lefkada strait, at the site of the main port. The taxi ride from the airport (Preveza Airport Code PVK) to the marina takes about 30 minutes and costs about 30 Euro. Lefkas town is at 5-10 minutes walk from the marina making shopping sightseeing and provisioning easy.
HOW TO REACH OUR LEFKAS BASE
Lefkas Island can be reached by plane, car or bus. The Aktion airport near Preveza on the mainland is about 20 minutes away from Lefkada Town and caters to many international charter flights. Domestic flights from Athens are no longer available.
Another way to get to Lefkas is by intercity bus from Athens, which will take about 5 hours. You can also visit
http://www.ktel-lefkadas.gr/?module=default&pages_id=1&lang=en
for further information o?n bus schedules and routes. Two small ports in Lefkada (Lefkas) island, Vasiliki and Nidri connect Lefkas to Kefallonia island. From Vasiliki there is a twice a day connection to Fiskardo and from Nidri boats run once a day to both Fiskardo on Kefallonia and to Frikes on Ithaca. It takes about 1hr to get from Vasiliki to Fiskardo and 2hrs from Nidri to Fiskardo. You can find out more information about boat schedules at 26740 41400 (port police) or at 26740 41440 (local agent).
OUR SUGGESTION: A direct charter flight to Preveza and then a bus (approx. 20 minutes) would be the best solution.